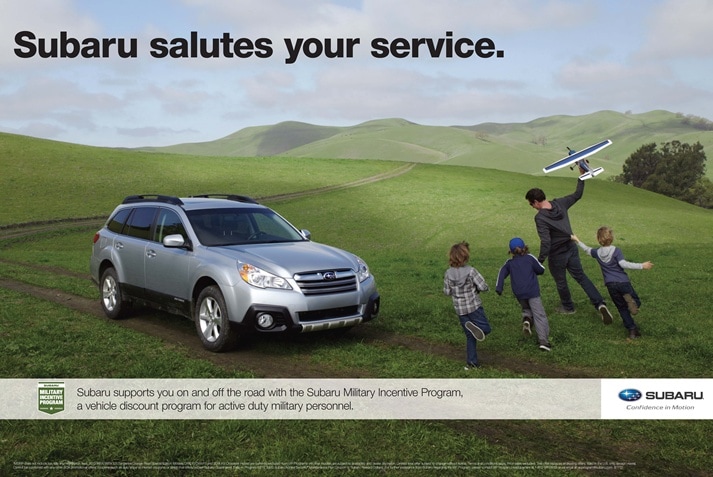 This exciting program is designed to honor eligible active duty and reserve members of the U.S. Army, Navy, Air Force, Marine Corps, Coast Guard and National Guard as well as veterans and retirees within twelve months of the date of separation.

Once the eligible customer and Annapolis Subaru have reached a mutually agreeable price, the customer is entitled to an additional $500.00 discount off the negotiated price.
*For further details please contact and Annapolis Subaru Representative.